The Girl Next Door
NEW GIRL ALERT! We're VERY proud to introduce brand new teen tgirl Jenny Flowers! This is her first time ever doing porn! You won't find her anywhere else but here on Two Tgirls!

Mayumi Sparkles runs out quick to grab the mail, out of the corner of her eye she sees that the girl next door is walking over. Having just moved in, the girl next door (Jenny Flowers) walks up to Mayumi introducing herself. It's cloudy and is about to storm badly so Mayumi invites her inside to chat. Jenny Flowers and Mayumi Sparkles sit down on Mayumi's couch and begin chatting. When the subject of work comes up, Jenny exclaims that she works in porn! Shocked and in disbelief, Mayumi asks her some questions, which eventually leads to her asking her if she's a good kisser. What better way for Jenny to prove that she's a good kisser than to actually kiss Mayumi on her sweet pouty lips! As you can expect, one thing leads to another and before you know it Jenny i showing off her blowjob skills! Horny as FUCK! Mayumi ends up sticking her big fat cock in Jenny's cute little ass and fucks her HARD! Being the dirty girl that Jenny is, she goes ass to mouth with Mayumi's cock and blows her until she cums in her mouth and all over her face! Afterwards Jenny shares Mayumi's own cum with her by giving her a kiss!
July 29th, 2016 27:35 115 Photos
Download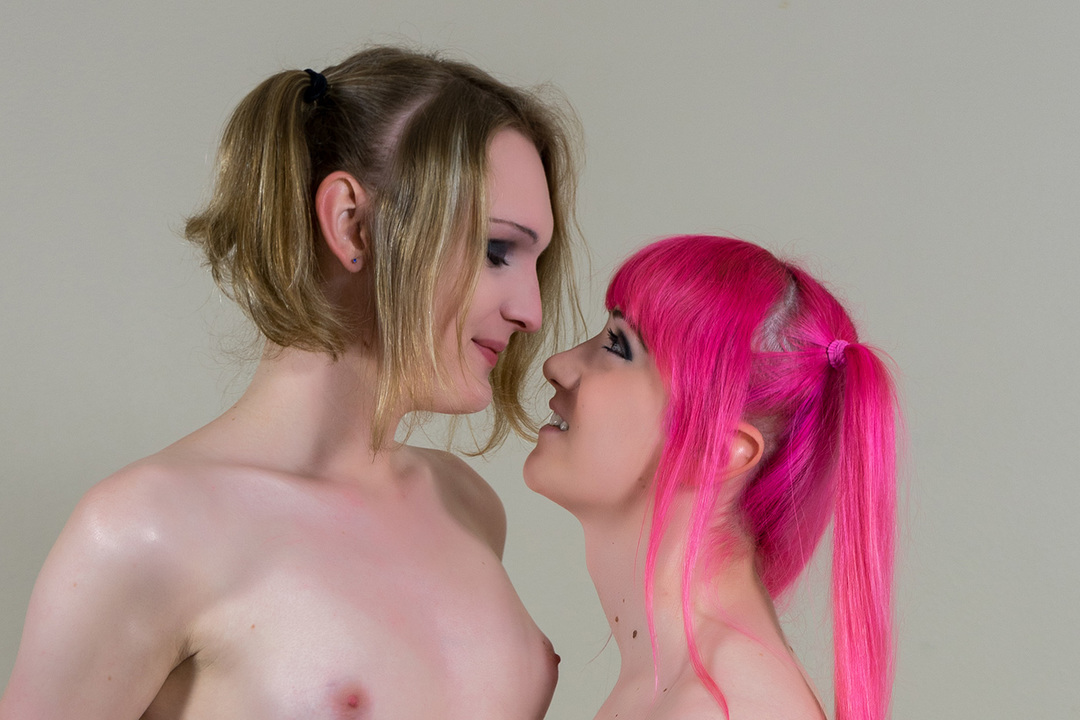 Comments
Join NOW to Watch the Full Version!
Save some cash! Get the annual pass!