Maid Cafe Waitress Gets Fucked By Customer
The customer's always right! When Bailey Love takes a trip to the maid cafe, things heat up when she places an order for something off the menu! Christina Skyye, the super cute maid waitress, has no choice but to give in to her customers request. Bailey Love, the customer, wants to fool around with Christina Skyye! After a bit of groping in the main seating area, the two girls move to the private lounge area where the clothes come off! If you're in to sensual videos, this is the one for you! The girls have a bit of sensual foreplay and make out before slipping in to some more hardcore action. Bailey Love fucks Christina Skyye HARD! Like, REALLY HARD! She tosses her around like a rag doll and Christina loves every minute of it! The video ends when Bailey Love cums a hot load on to Christina Skyye's pretty little face!
December 16th, 2016 27:03 88 Photos
Download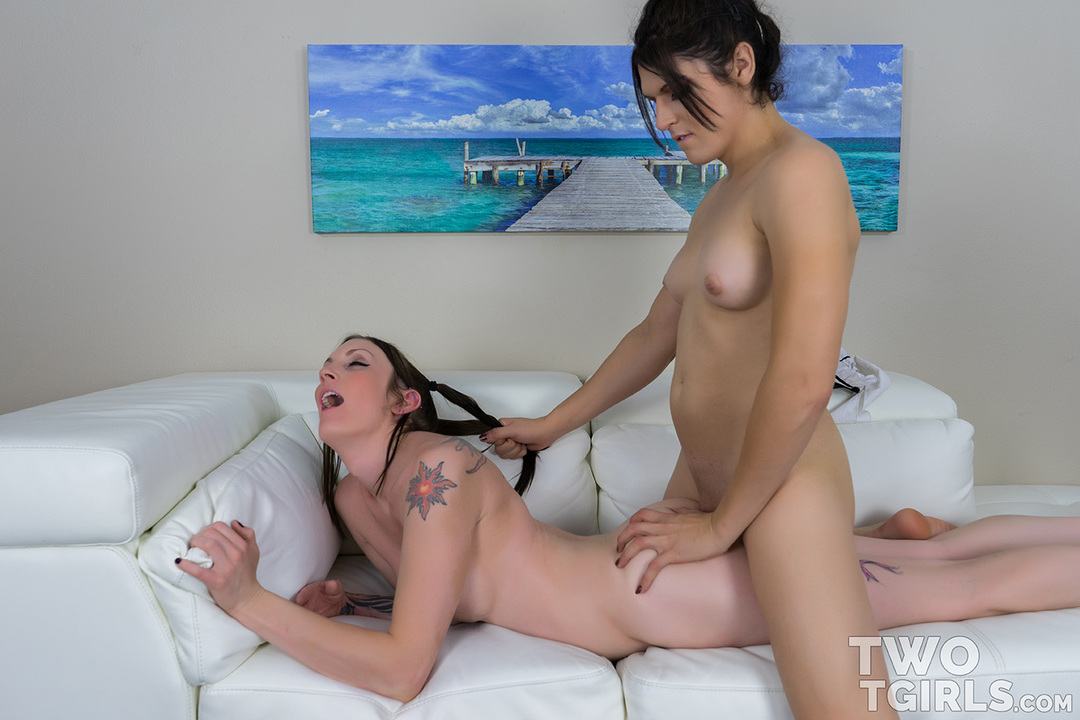 Comments
Join NOW to Watch the Full Version!
Save some cash! Get the annual pass!