A Night of Fucking
The girls are all set to go out for the night! It seems to be raining out and the weather is getting worse and worse when all of a sudden, the power goes out! Frightened by the storm and the dark, Korra Del Rio jumps in to Tori Mayes arms and clings closely to her. Tori leans in and gives Korra a sensual kiss on the lips. Well now Korra has forgotten all about the storm and the girls have scrapped any plans they had of going out! The girls strip naked and embrace each other on the couch passionately in the dark. Things heat up when Tori pushes Korra down to her knees on the floor to suck her off while she's sitting on the couch! She grabs Korras hair, guiding her head up and down on her big hard cock! Returning the favor, the girls switch places and Tory sucks off Korra for a while. After a while the girls can't take it anymore, Tori throws Korra down on the couch and spreads her legs, she leans in and inserts her big cock in to Korra's tight unprotected asshole bareback and begins pumping in and out. A short break from rimming, Tori eats out Korra's ass before she takes Korra's ass one more time, this time in the reverse cowgirl position! Korra's dick flops around as she's jack-hammered in her tight ass with Tori's huge cock once again! They then switch in to the final position, spooning! With Tori holding Korra's leg up on the couch while she fucks her ass from behind! Tory grabs Korra's throat and holds her in place while she fucks her harder and harder.

#1 PORN BLOCKBUSTER SPRING 2017! DON'T MISS IT!
March 31st, 2017 27:31
Download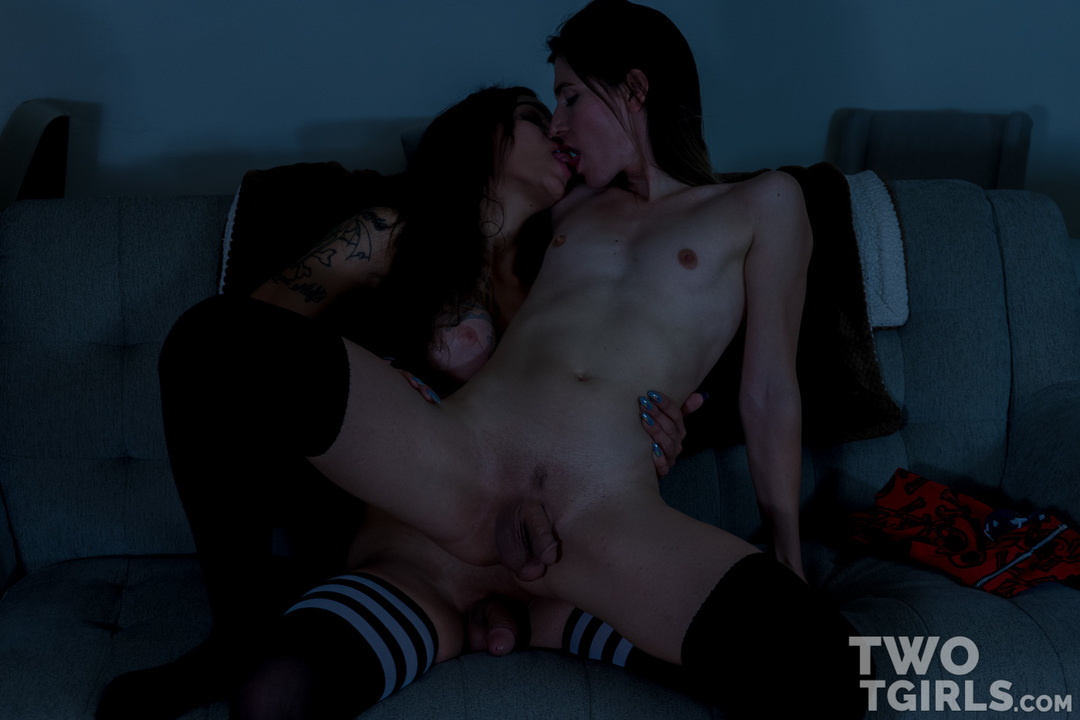 Comments
Join NOW to Watch the Full Version!
Save some cash! Get the annual pass!